Construction is our specialty
We find and recruit talent for construction administrative support positions Action Button: Connect with us
CONTACT US
Construction Virtual
Assistant Solutions
Get the support staff you need for your construction business with a construction virtual assistant.
We find and recruit talent for construction administrative support positions.
Outsource Your Staffing Needs
Czym jest bonus bez depozytu 7 euro na start
Po utworzeniu nowego konta, możesz zacząć grać korzystając z otrzymanego bonusu na start 7 EUR, znajdując odpowiednie kasyno na Top-Kasyno-Online Polska. Jest to dobry sposób na rozpoczęcie podróży hazardowej, jeśli jesteś nowym graczem, a z nagrodą darmowa gotowka w kieszeni możesz wypróbować różne gry, zanim będziesz musiał dokonać rzeczywistego depozytu. Najlepszą rzeczą w tego rodzaju nagrodach jest to, że można rzeczywiście wygrać pieniądze w ten sposób, jeśli spełnisz wymagania zakładowe. Dlatego tak wiele osób stara się znaleźć przyzwoite kasyna, które zapewniają realistyczny bonus bez depozytu 7 euro
http://topkasynoonline.com/bonusy-bez-depozytu/7-euro
dla nowych klientów, ponieważ w ten sposób mogą zaoszczędzić trochę pieniędzy i rzeczywiście grać w gry, które lubią, a jednocześnie mieć duże szanse na wygraną.
The construction sector is a booming industry facing a surge in demand for top talent.  We are dedicated to matching construction companies with the most qualified candidates. Your success is our success.
We believe that by hiring a construction administrative assistant our clients create a harmonious and productive working environment, enhance efficiency, and streamline operations in the construction industry, one company at a time.
Cost-Effectiveness
Virtual Construction Assistants saves clients over 50% on overhead costs incurred compared to hiring a full-time worker.
Work Excellence
In most cases our Virtual Construction Assistants exceeds the Client's expectations in their work performance
EXPERIENCE
All candidates have experience and degrees in construction management, engineering, architecture, or accounting.
Why Work with a
Virtual Construction Assistant?
Many construction companies are experiencing a labor shortage, which results in delays to their projects, and even ceasing their operations. Outsourcing your staffing and recruitment scales your workforce and closes the widening skill gap. Working with a dependable employment agency gives you access to the biggest asset you need for your construction business—workers.
These workers run everything, from ensuring workplace safety and actualizing blueprints to procuring and handling equipment. Meanwhile, employees at the administrative level take care of clerical work and other tasks behind the scenes that are just as important as manual labor onsite.
This is where we come in, providing clients with administrative support staff that keeps their projects going.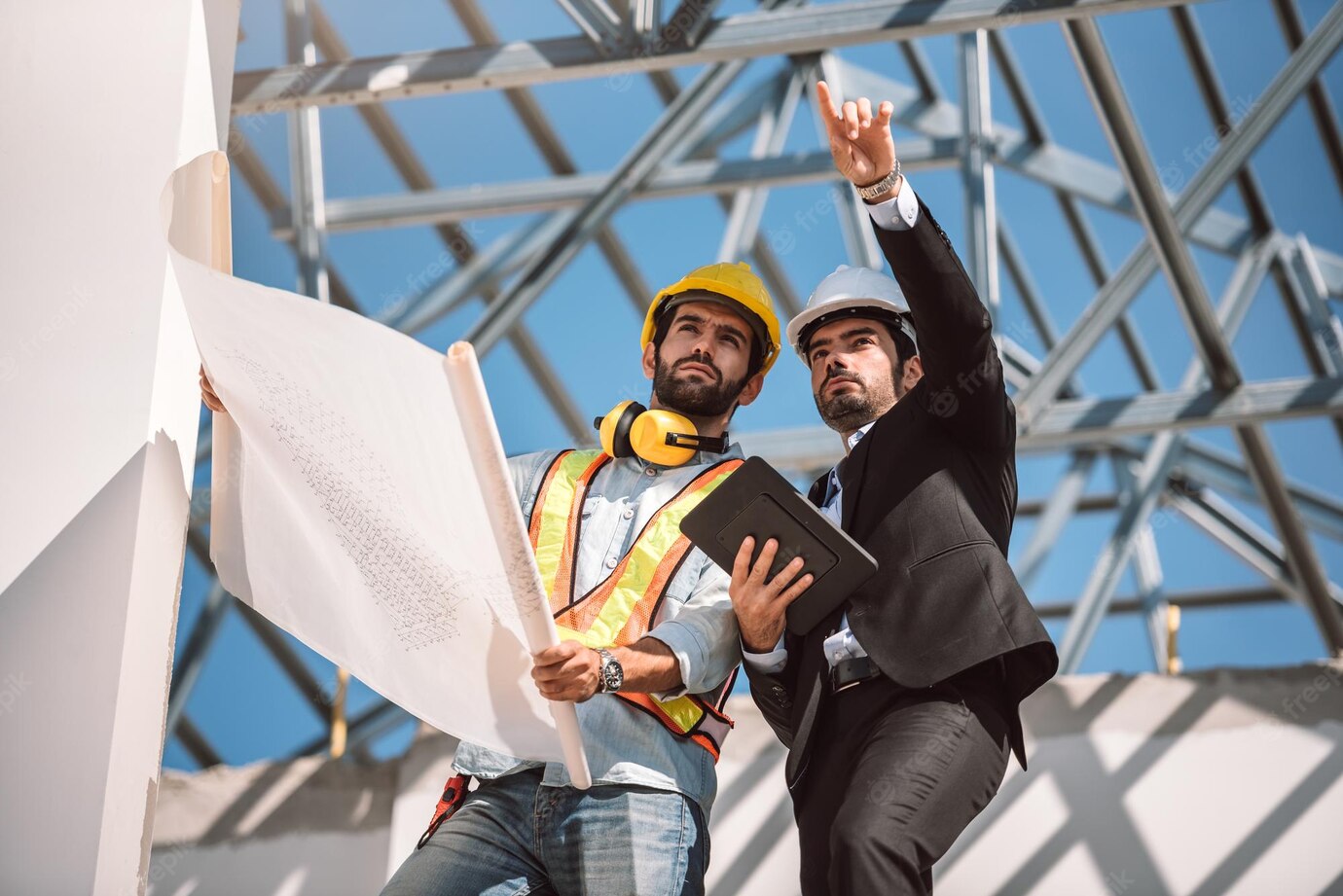 What our clients have to say
I learned of the virtual construction assistant avenue through a friend in the business. Our company was having issues finding qualified office personnel so we decided to try the service. The team at Virtual construction assistants helped us every step of the way. They brought us 3 very qualified candidates and even helped us make a final decision. The estimating assistant that we hired has been a great asset. So much so that we hired another assistant recently to handle some other duties. I highly recommend Virtual Construction Assistants to any growing construction company
10/10 would highly recommend Virtual Construction Assistants has helped us free our time by providing us highly skilled, trusted, and experienced resources resources needed to navigate our growing business. Joel and his team will take the time to help diagnose problems, identify pain points, and make recommendations. They will assist with implementation, and consistently provide feedback to ensure your organization is continually improving its organizaitonal effectiveness and adaptability
Working with Joel Lipsky and his company was one of the best decision I've ever made as a small business owner..or now as a bigger business owner, due to the value his company brought mine. It was the best decision I've ever made, taking my life back into my own hands and not sit in front of blueprints all night long. Now I can bid more jobs and still go home to eat dinner with my family, which is priceless.
Great service. I would recommend VCA to anyone looking to scale their construction business.
support@virtualconstructionassistants.com