Communication and trust are key to building happy employees in any business, but especially in the construction industry. No employee likes a micro manager or left wondering what they should be working on. Creating an empowered workplace starts from the top down. However, building this type of company culture and delegating efficiently in a virtual environment can be difficult. That's where a Construction Administrative Assistant comes into play.
At Virtual Construction Assistants, we work with our clients to help hire and retain strong virtual construction administrative assistants. Here's how you can empower and delegate to your construction administrative assistant.
Trust your team with the Construction Administrative Assistant
Calling the shots can feel like a safe way to ensure work is up to your standard. But when construction owners do this, they prevent their business from growing and building trust within the organization. If you see that your team is waiting for direction on projects, try to make them feel confident. When employees are given the trust and space for making decisions independently, their careers feel more rewarding. You will also see a morale boost.
Empowering your virtual construction administrative assistant will benefit your company in the long run. By giving them the leeway to make their own decisions and stop waiting for your direction. As your employees grow, so will your business.
Delegate clearly and directly to your Construction Administrative Assistant
As you start to let go of the minute decision-making, you can delegate what needs to be done. There are efficient ways to show your employees how to complete tasks. This will guide them to their own success in the future. 
First, it's essential to gauge their willingness to take on added responsibility. No one wants to be forced to take on added work. If there is a willingness to take on more responsibility, walk your virtual construction administrative assistant through the task. Clearly communicate the context and reason behind the project. From there, show them exactly how to complete the task at hand. Whether ordering new materials or returning clients' calls, good employees will take cues from your demonstration and incorporate that into their work. Once you've communicated and illustrated, take a step back and let them work independently. 
As you become more of a "delegator" and less of a "doer," you'll find that your employees will have more respect for you and your business. Provide positive reinforcement once your employees have shown they are capable of completing the work. Your words of affirmation go a long way in building employees' enthusiasm for the next task needed to be complete.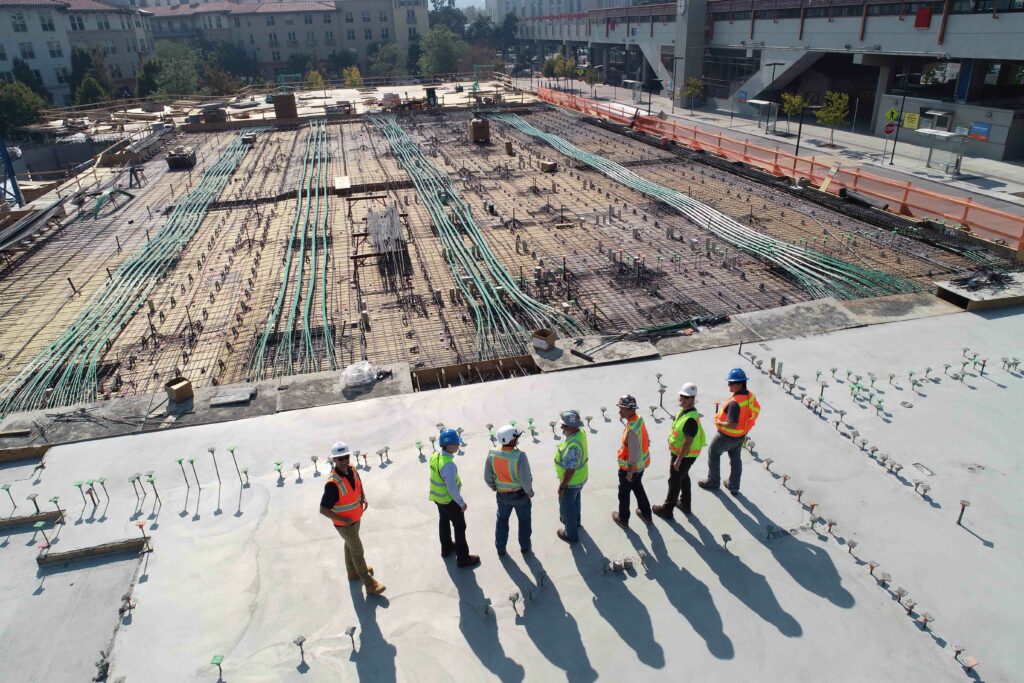 Support growth opportunities
One of the main ways to retain employees is to show that you support their individual growth opportunities in their careers. Learning and growth fuel empowered employees, making them more autonomous and confident in their work. You can encourage your team to seek online courses or training on specific construction administrative assistant skills that can benefit your business and the employee in the long run. Or, you can give them new projects to take on that illustrate a growth opportunity and instill confidence.
One way to show your employees your commitment to their success is to directly ask them, "How can I help you grow and learn in this job?". A dialogue will make them feel empowered to ask for what they need. This will create happier and more engaged employees.
Provide and accept feedback
When it comes to building empowered and confident employees, make sure you are providing both positive and constructive feedback regularly. Positive feedback will tell employees that what they're doing is working, while constructive feedback can help guide employees to become better at their job. By spending the time to give feedback, you will foster a culture of honesty and build engagement within your team. Studies show that engaged employees are often more empowered, showing the value of feedback across the company.
You can provide feedback to your virtual construction administrative assistant in formal and informal ways throughout their tenure at your company. Providing feedback even on small projects can go a long way in building your relationship with them. 
While giving feedback is crucial, it's equally important to be open to feedback from your employees. Feedback is a two-way street, and your employees should feel comfortable providing you with their thoughts. This will create open dialogue and trust. 
Organization is key to delegation
One of the best ways to set your virtual construction administrative assistant up for success is through organization. From payroll to task management, having an organization system helps you and your employees track the work that is being done — a crucial part of working virtually.
To start organizing your business, you can utilize a variety of software like Google Drive or Asana to track the tasks you'd like your virtual assistant to complete. By building organizational infrastructures like checklists or to-do lists, you'll be able to see your employees' work better while setting clear expectations of the work they should be prioritizing.
——
The happiest employees are empowered to not only complete the task at hand, but to help your company grow and develop. By learning how to delegate and empower your construction administrative assistant, you'll build a culture of respect and trust within your organization. 
At Virtual Construction Assistants, we can help you find driven and motivated employees that will increase productivity and organization – all while working virtually. Contact our Talent Management Team today for a free, no-risk consultation to learn more about our services.